The World's Most Popular Beer Club!
Each month we'll deliver 12 full-sized bottles of hard-to-find, premium-quality craft beers from independent breweries across the country. We feature two different breweries every month and two different beers from each brewery - that's four varieties of unique craft beer in every shipment (three bottles of each) with guaranteed award-winners every month and every beer we send is covered by our unbeatable "They'll Love It!" Guarantee!
Personalized Gift Announcement
You can choose to send a gift announcement by mail or email or you can print it from your computer for the ultimate in last-minute gift giving! Your gift announcement will include your personal message, details for your recipient about their gift membership, and their delivery schedule. View a sample gift announcement
Beer Lover's Newsletter
Each monthly delivery includes our informative beer lover's newsletter, The Frosted Mug, featuring brewmaster profiles, tasting notes, histories of our featured breweries, detailed beer specifications, and more!
FREE SHIPPING Every Month!
As Featured On...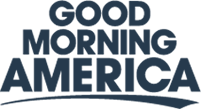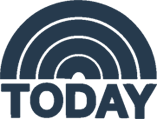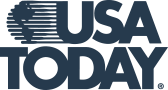 As Featured On...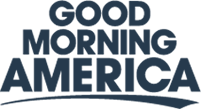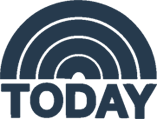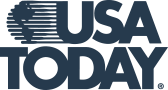 Customer Reviews
Customer Reviews
---
Best Beer of the Month Club
Benjamin K. | Boulder, CO
I joined this beer club after being a customer of the Craft Beer Club when my friend suggested I switch. In my opinion, this club is a much better value. The beers are more interesting, of higher quality, and from a much more diverse geographic area. The packaging and presentation are also much nicer which matters when you're sending a gift. I've received 7 shipments so far and I plan on continuing my membership indefinitely. I'm glad I switched.
Lovin' the beer
globug8072 | Buellton, CA
I bought this for my husband for Christmas last year. He loves it and I will be getting it for him again this year. He realllllly looks forward to each shipment...He loves his beer and loves to try all the different kinds.
gift for husband
julie | West fargo, ND
I bought a 6 month membership for my husband as a Christmas gift. I will be extending- he cant wait for it to come.
Great gift!
Daynah | Branford , CT
I bought this gift for my boyfriend for Christmas and he loved it so much. He was so excited to get his beer every month. I just purchased 6 more months for a gift for his birthday because he was bummed he just got his last month of beer. Great gift idea!!
Amazinggggg!
Drone37373 | Walbridge, OH
I signed up this month really uncertain what to expect. It was stated that a box would be here the last week of every month. Here we are on the 23rd of February and I was left a wonderful surprise on the porch: a box of beer! I opened it up to find several award winning beers with such a vast range of kinds that was sent. How awesome. The shipping was secure as well. Really, in my opinion, you have a great product with a great service. Totally satisfied through and through. Well worth the price.
Great Gift!!!
asquinones | Saddle Brook, NJ
I purchased the seasonal beer club for my brother-in-law when he turned 60! It turned out that he loved it. He would get a box every 3 months and he said it was always a great surprise to receive the boxes and try beer from all over. He said they are hit and misses but mostly hits! Others that were not so great, he cooked with and that was awesome. He loved it so much that I continue to give him this gift every year now. He loves it. I know I gave him the best gift and its a hit!! Great gift.
Beer of the Month
Rebecca K | Royal Oak, MI
I purchased the Beer of the Month Club as a Father's Day gift for my husband. He said that this was the best gift that he has ever received. He looked forward to and enjoyed each shipment. I'm going to be purchasing another "round" for him for a Christmas present.
Beer of the Month
Shopalot | Calais, ME
I purchased this for my oldest son for his 40th birthday. He was so pleased with the variety and the fact the gift was delivered each month. It made an extended birthday!! I had never tried this before and I am so pleased with the value and delivery. I will be trying out other clubs for Christmas gifts!
BEST_MOM_EVER
BESTMOMMAHEVER | Eliot, ME
I bought the seasonal package for my 22-yr old son for Christmas...and I am now the 'Best Mom Ever'. He texted me a pic and this comment after his first shipment, "Great variety and they were all awesome! They were all small local brewer's...which are hard to get if you don't live on the West Coast. Soooo good...they know beer out there".
Great Variety - Hard to Share
ErmaDear | Herndon, VA
Our son-in-law loves the variety of beers & looks forward to each month's selection. His biggest complaint is the availability of a beer he's received as a part of the club but can't find locally. He's said it's hard to say which of clubs he prefers - the Beer or Jerky of the Month club - both have been a big hit.
Christmas presentnunncez0
Mother-In-Law | Phoenix, AZ
I purchased a 3-month beer club for my son-in-law last year for Christmas. The beer came every other month. He had a Christmas present from January to May. He absolutely loved it. Guess what he is getting again this year. What a great gift.
Great gift!
Martinez | Philadelphia, PA
I bought the 3 month club as a birthday gift for my father. He was delighted! Every time he got a shipment he called to thank me again and he saved half of the first shipment to share with me. We had a hiccup with the first delivery, and Amazing Clubs responded beautifully by comping an extra delivery! If you are looking for a fun gift for someone in your life who enjoys beer and trying new things, this is a short putt. Highly recommended! Good beer selection and impeccable customer service.
By Far His Favorite Gift Ever!
beerloverswife | Ellsworth, KS
Got a 6-month beer of the month club gift for my hubby for Christmas and he has loved it! So do his friends!
Awsome gift
Lisa Z | Manchester, MD
I got this for my brother last year for Christmas he loved it so much he wanted to join himself. We decided to do it again this year. Every month he so excited to tell us about the beer he got.
great gift
kylerader | whitehall, PA
i received this gift as a Christmas present a from my brother and sister-in-law. it was the best Christmas gift i have gotten thus far!!!!!! i love trying different beers and this is just awesome!!!
Highest Quality
Products Every Time.
Get the Lowest Price
Guaranteed!
Slide left to
compare our
competitors.
Customer service 7 days a week?
'They'll Love It' guarantee?
Award-winning beer guarantee?
Over 10 years experience?
Free Shipping?
World's most popular beer club?
Rated #1 by Top Ten Reviews?
Lowest prices?
3-month club total price:
6-month club total price:
12-month club total price:

BeerMonthClub.com
(aka MonthlyClubs.com)
GreatClubs.com
(aka ClubsofAmerica.com)
close
Your Personalized Gift Announcement
Gift card measures a full 6" x 4 1/2" and arrives by mail in an envelope addressed to your recipient.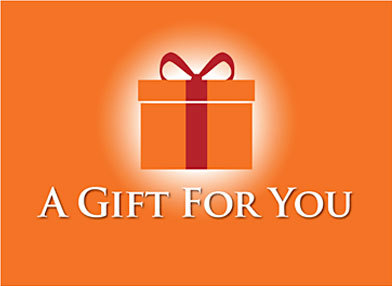 (front)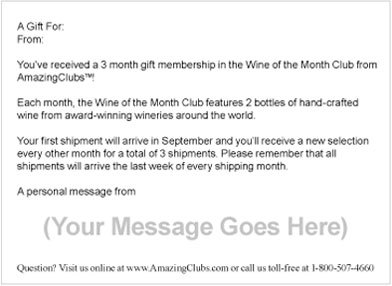 (back)
back to top