Independently Rated #1 for Seven Years!
Each month we'll deliver a delicious selection of raw-milk, farmhouse-style cheeses from specialty, gourmet producers around the world. Each shipment includes three new and different varieties, weighing a generous 1/2 pound each, and produced with only the finest, all-natural ingredients. Even better, each monthly delivery is covered by our unbeatable "They'll Love It!" Guarantee!
Personalized Gift Announcement
You can choose to send a gift announcement by mail or email or you can print it from your computer for the ultimate in last-minute gift giving! Your gift announcement will include your personal message, details for your recipient about their gift membership, and their delivery schedule. View a sample gift announcement
Cheese Lover's Newsletter
Each monthly delivery includes our informative cheese lover's newsletter, The Art of Cheese, with information about our monthly selections, fun cheese facts, serving suggestions and more!
FREE SHIPPING Every Month!
As Featured On...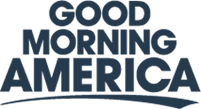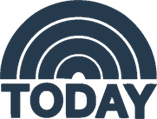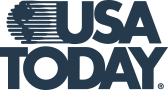 As Featured On...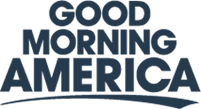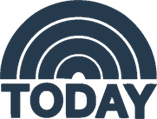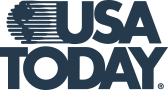 Customer Reviews
Customer Reviews
---
Me
Me | Irvine, CA
It was good.
So fun and delicious
IF4609 | Idaho Falls, ID
Although rather expensive, this is the best club. The varieties of cheese are always great. I purchase this club for both my dad and my son and they both love it.
Great gift for my sister who loves food!
M. Mason | San Diego, CA
Sent this as a birthday gift to my sister and it's been awesome! My sister's a huge foodie (to say the least) and she's very hard to buy for. I talk to her every month and every single time we talk she raves about this gift! FIVE STARS!
My favorite gift of the year!
KKT | Bend, OR
I'm in month 9 of my 12 month membership and I'm very happy with the selections so far. Delicious cheeses and a wide variety of styles and flavors. The club newsletter is also very good.
Cheeses are too fancy for me
Gary L. | Houston, TX
This was a Christmas gift for 12 months and I won't be renewing. The deliveries were always on time and customer service was good but the cheeses that they send are just way too fancy for me. I've never even heard of most of them. If you're one of those people who's really into gourmet and super-fancy food you might like this but I think that there are other people who would be happier with some more basic cheeses like cheddar, parmesan, and swiss.
The best gift for cheese lovers!
Marilyn J. | Aspen, CO
I've been a member for almost 2 years and I love it. So much that my husband knows this is a mandatory birthday gift from here on out. Each delivery seems to be better than the last and I've had the pleasure of enjoying some incredible cheeses thanks to my membership. My sister works at a gourmet food market in town and says the cheeses I receive are better than anything they sell and I believe it! I'd rate 10 stars if I could!
Very different. Mostly good.
K. Martin | Henderson, NV
This was a birthday gift from my daughter and I've been mostly pleased. The deliveries have been on time and well-packaged. The cheeses have always been fresh. They're a little adventurous for my taste, in fact most I've never even heard of but I suppose that's the idea. I'd estimate that I've enjoyed probably 80% of the selections so far which isn't bad. Probably a better gift for someone who's more of a foodie than I am.
Shipping issues last month
Bev Pierson | Charlotte, NC
So, these cheeses are shipped FedEx Express and last month my order was misdelivered by FedEx and arrived almost a week late. I called Amazing Clubs and they were quick to apologize and replace my shipment but I'm hoping this doesn't happen again. Good customer service but not a great start to my membership.
The best!
Idaho | Blackfoot, ID
I purchased the cheese club for a couple of different people in my family. We don't live in an area with a huge variety of fine cheeses to choose from. This was a real treat for everyone and it was fun learning about the origins of each type.
Delicious!
Law Office | San Diego, CA
We ordered a 3 month Cheese of the Month Club as a gift for our assistant/secretary, who is a huge fan of cheese. She absolutely loved getting the surprise package every month. The cheeses she received were from all over the world, and all delicious. The deliveries turned into a little impromptu party, with nearly everyone stopping by for a taste. This was the best gift idea ever.
Loved it
KatieB | Puget Sound, WA
I got this for my husband's birthday over the summer. We have been together for almost 10 years. He told me this was the first gift that I got him that he loved! Haha. I only bought the 3 month gift, when it was up he asked if I would get it for him again. So for our anniversary I'm doing the 6 month gift. I got him a cheese cutting tray to go with it.
cheesy goodness
sandycronier | Guilford, AL
this was a great gift for busy people
best gift
piperb | Valparaiso, IN
My family is always thrilled to get gifts from Amazing Clubs. The cheese of the month was a huge hit with my 80+ mom. The hot sauce of the month was my nephews favorite. The beer of the month and the salsa clubs were a toss up for my son. BBQ sauce club was loved by all!
Cheese of the Month Club
emmapow | Seattle, WA
I enjoyed the cheese of the month club! I wish there would have been more soft cheeses available, but I understand the shipping limitations. It was a good selection that arrived timely and with great descriptions. A great gift idea for a hard-core cheese lover who is adventurous!
Love cheese
Kayakk | Yucaipa, CA
This is the second six month of cheeses that I have ordered for my husband. Obviously, we both enjoy them. Each selection has been delicious. Consequently, we have ordered this selection for friends. I am giving several other selections for Xmas this year. Easy for me and something the recipient will enjoy for several months
Highest Quality
Products Every Time.
Get the Lowest Price
Guaranteed!
close
Your Personalized Gift Announcement
Gift card measures a full 6" x 4 1/2" and arrives by mail in an envelope addressed to your recipient.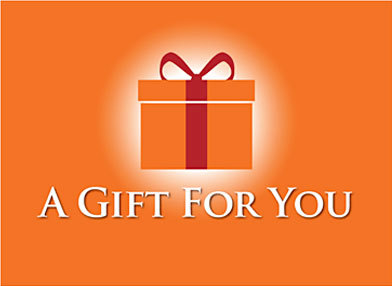 (front)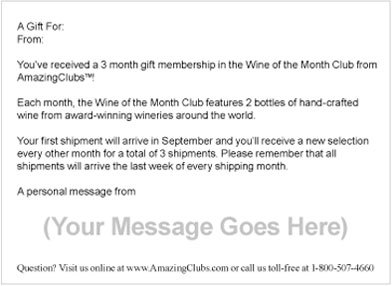 (back)
back to top