Customer Testimonials
REAL reviews from REAL customers about Amazing Clubs!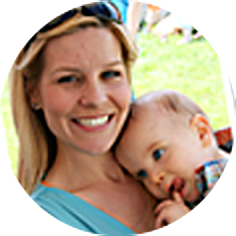 "The best part about enrolling someone with Amazing Clubs is purchasing a gift that doesn't lose its luster over time. Each month, the recipient receives something new and unexpected. I know from experience as a recipient that each month's gift felt like a continuation of my birthday. As a result, I decided to gift others with Amazing Clubs. It's the perfect gift for a friend, boss, or that person on your list who seemingly has everything! It's a creative, personal, unique way to treat someone special to a special treat!"

"Amazing clubs offers an extraordinary variety of gifts that will suit just about anyone. I really love ordering things from them because the products they ship are always on time and are unique to the trade that you have ordered. What could be better than a gift that keeps giving? Because Amazing clubs sends the gifts continuously, your receiver feels as though they get a new gift each month! Who doesn't love getting packages in the mail, especially when they differ from the previous month? You never know exactly what y ou are getting but you know it will be great. Amazing clubs is a creative way to expose someone to the variety that exists within each product. I have sent just about everyone in my family an Amazing Gift and I find no reason to stop!"

"Thanks for the continued fantastic service on all of your products and for delivering the kind of products and service that have made me come back to your products on so many gift giving occasions"

Gabrielle P.
Bridgeport, CT
"Your Website rocks and how could I not place an order with so many great selections!"

Prior to discovering Amazing Clubs I would just give my mortgage clients a gift card to Home Depot but once spent on paint or supplies, they may not remember who helped them buy it. I had been looking for a cost effective gift that would arrive quarterly. Other clubs offer 3, 6, or 12 month plans but the Quarterly Option that Amazing Clubs offers was perfect and the wide selection is bound to offer a choice for every client. For the last 3 years I have been signing up my mortgage clients for a "Treat of the Season" at closing I give them a "certificate," and allow them to choose what treat I will order.
as low as
$26.95/month
+ Free Shipping
as low as
$44.95/month
+ Free Shipping
back to top