Independently Rated #1 for Seven Years!
Each month we'll deliver a mouth-watering selection of small-batch, gourmet hot sauces from specialty, boutique producers across the country. Each shipment includes two new and different varieties made with only the finest, all-natural ingredients and each monthly delivery is covered by our unbeatable "They'll Love It!" Guarantee!
Personalized Gift Announcement
You can choose to send a gift announcement by mail or email or you can print it from your computer for the ultimate in last-minute gift giving! Your gift announcement will include your personal message, details for your recipient about their gift membership, and their delivery schedule. View a sample gift announcement
Hot Sauce Lover's Newsletter
Each monthly delivery includes our informative hot sauce lover's newsletter, Turn Up the Heat, with information about our monthly selections, fun hot sauce facts, serving suggestions and more!
FREE SHIPPING Every Month!
As Featured On...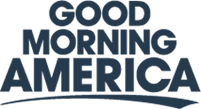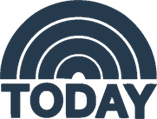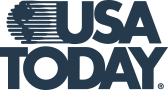 As Featured On...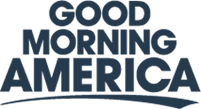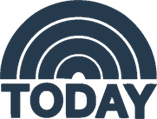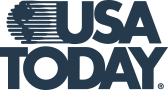 Customer Reviews
Customer Reviews
---
Excellent!
Billy D. | Las Cruces, NM
My brother says these are some of the best hot sauces he's ever had, so I'm in. Great gift!
Awesome!
Ken in Lex | Lexington, KY
I love hot sauces and we don't have a large selection in the stores where I love so this is a gift I really appreciate. Everything has been really good and I find myself looking forward to the next month. Can't say enough about the quality of the sauces. Top notch.
If you want a great gift, this is it!
C. Mac. | Portland, OR
If you want a great gift, this is it! Any hot sauce lover in your life is going to appreciate this gift. My brother can't stop talking about it. A++++
My Mom Loved It!
Kimmie | Tarrytown, NY
My mom absolutely loved this gift… and she doesn't really like a lot of things. I got her the Season of Hot Sauces where she gets a set of 2 bottles 4x a year. She calls me every time the package shows up to tell me what's in it. She and my Dad have had a lot of fun with it and even made a few things. If your parents like hot sauce, this is a no brainer.
Really great hot sauces
Harold T. | Burlington, VT
My wife and I received this as a gift this Christmas and we love it. The best part I think is that you get 2 bottles of hot sauce from different places and each month a new set of sauces shows up. It's like Christmas keeps going! Even the newsletter you get is interesting and has info about what they send you. I'd recommend this to anyone who likes hot sauce.
Great hot sauces from all over the country!
Harley | Torrance, CA
This was my Secret Santa holiday gift at work last year and it's been very fun. Each month I get 2 new varieties of hot sauce from far-off places and they've all been delicious. I enjoy the included newsletter and the opportunity to learn more about these sauces and the people who make them. I would recommend this company.
Broken sauce
S R | Rockport, ME
Received broken hot sauce. One was fine and other broken. Called customer service and they gave me another month free. That was good but wanted the hot sauce that was damaged.
Great sauces but VERY hot!
Bruce Petersen | Chicago, IL
I'll admit I'm a weakling when it comes to spicy foods so while these sauces are very cool and high quality, they're HOT HOT HOT for me at least! I guess that means I'll use less and they'll last longer. LOL!
This is the Bomb!
PrettyRobin | Carol Stream, IL
Love hot sauce, love spicy foods, love this club! I actually got this for my husband for Christmas but it was one of those gifts that was kinda sorta for me lol. We've gotten 3 shipments far out of 6 and they have all been incredible. Can't wait for the next one!
Hot Sauce Club is Awesome!
JasonW | Harrisburg, PA
I cannot express enough how awesome this club is! I have been able to try hot sauces from all over America that I would never have come across. Plus, the fact that they show up every month means I get a new gift every 4 weeks. I'm on month 4 of a 12 month gift and I can't wait for the rest! A+ in my book!
Very impressed by these gifts
Len K. | Birmingham, AL
I'd previously received the beer membership as a gift and enjoyed it so I decided to try some of the other cubs as gifts for the holidays this year. I'm happy to report that I sent three hot sauce clubs to my brothers and all three are raving about my gift. As a gift giver, it just doesn't get any better and I can promise that I'll order again when I need the perfect gift!
5 out of 6 Ain't bad
Pete J. | Jackson, MS
I was given a 3 month hot sauce club. I really liked 5 out of the 6 hot sauces. I know that taste is very different from person to person. So I'll give them 4 out of 5 stars.
Dad loves it
J MacDonald | Saginaw, MI
Bought this for my Dad at Christmas. He told me he loves it. He was disappointed that last month's shipment arrived with a broken bottle. The company did, however, agree to add a shipment to the membership for free. The customer service person was very friendly.
Thrilled
Amber | Ventura, CA
I'm sure lots of people have said this before, but it truly is the gift that keeps on giving.
Great Variety
Cole P | Colorado Springs, CO
I am so happy my wife bought this for me. There is really a great variety. Sometimes I like to use sauces with a lot of heat, and some times I like to use something with less heat and interesting flavors. This club has helped me build my collection so that I have all the options I could ever want.
Highest Quality
Products Every Time.
Get the Lowest Price
Guaranteed!
close
Your Personalized Gift Announcement
Gift card measures a full 6" x 4 1/2" and arrives by mail in an envelope addressed to your recipient.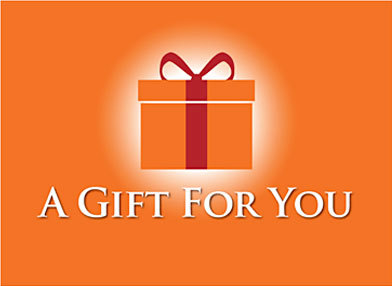 (front)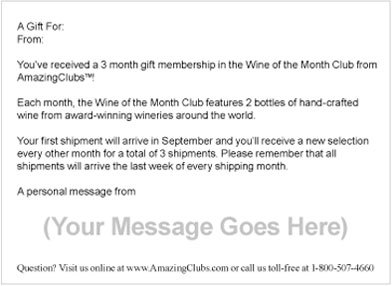 (back)
back to top