Independently Rated #1 for Seven Years!
Each month we'll deliver a new and delicious variety of premium, hand-crafted chocolates shipped fresh from some of the country's most renowned chocolatiers and made with only the finest all-natural ingredients. Each shipment weighs in at a full one pound and each monthly delivery is covered by our unbeatable "They'll Love It!" Guarantee!
Personalized Gift Announcement
You can choose to send a gift announcement by mail or email or you can print it from your computer for the ultimate in last-minute gift giving! Your gift announcement will include your personal message, details for your recipient about their gift membership, and their delivery schedule. View a sample gift announcement
Chocolate Lover's Newsletter
Each monthly delivery includes our informative chocolate lover's newsletter, The Sweetest Tooth, with information about our monthly selections, fun chocolate facts, serving suggestions and more!
FREE SHIPPING Every Month!
As Featured On...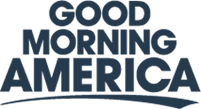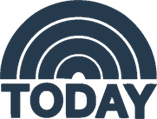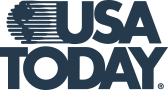 As Featured On...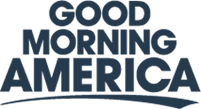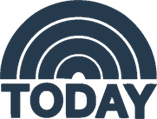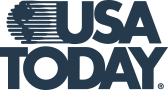 Customer Reviews
Customer Reviews
---
My wife loves this gift
RGeiger | New York, NY
Very high quality chocolate and very good customer service. My wife is on her 2nd year of membership and she will continue again next year I'm sure.
Gift from my daughter
Anne B | Birch Bay, WA
This was my birthday gift from my daughter and I've enjoyed it very much. The chocolates are EXCELLENT. Lots of variety. The company sends you an email every month with the current selection so you can skip something if you'd like. It's very convenient and I skipped the chocolate covered cherries because my husband is allergic. I recommend this company.
Good gift
Sammi | Jersey City, AL
Good chocolates. Always arrived on time. Good customer service.
Chocolate
rgann6kids | Denton, TX
I have LOVED getting my chocolate every 4 months. It's so much fun to dig in and see what kind of chocolate there is. I do wish that it was packaged with more ice packs. Living in Texas has meant some melted chocolate, but it's still good :)
No sugar free option
StacyInSeattle | Kirkland, WA
I am on a sugar-restricted diet and this club doesn't have any low-sugar options. I understand and they let me switch to the olive oil of the month club. I will review that club when it arrives. Please consider more low-sugar options for your clubs.
Chocolates every month
RBH | Studio City, CA
Very good chocolates and excellent customer service. The truffles are out of this world.
great gift
peggy | jenison, MI
my oldest son has been doing this for years for my special days.birthday ,mothers day christmas . every time one comes I get to say thank you to him and we spend time chatting about the things going on in our lives .this is so special because he lives far away from me.
Unhappy with my gift to say the least
CoreyB | Boston, MA
I sent this to my mom and wanted it to be perfect. The very first month UPS lost the package. Fine. Things happen. Amazing Clubs extended her membership for an extra month. Month #2 the EXACT SAME THING HAPPENED and UPS lost the package again. I know this might not technically be the company's fault but they should be responsible for their shipping companies. 2 stars because at least they gave me a full refund.
Chocoholics' Delight!
Danish Sunshine | Bountiful, UT
My brother surprised me with this very cool seasonal Birthday gift and it has been such fun anxiously awaiting each delivery, then sampling all the interesting flavors and types of candy. Each kind that came I was certain was my new favorite; most I had never experienced before, so each was an absolute delight! The last delivery, though, I feel sure is my true favorite: now I need to learn where that candy shop is so I don't go into withdrawals!!
Chocolate club
June | Phoenix, AZ
The chocolate is good however please pay attention to the warm weather when sending chocolate. Summer is coming!
Really delicious!
Lola B | Ojai, CA
I've sent this chocolate club to my sister three years running and she raves about the quality and variety. Thanks Amazing Clubs! I love my sister, but she's impossible to buy for, and you've solved that problem for me! I'll be back again next year!
good chocolate, not a lot of variety
MAgirl | Worcester, MA
I've received or purchased several different gift clubs from Amazing clubs. This one is good, but was not one of my favorites. My husband bought me the 3 month club. The first month was a box of truffles. They were good and I was excited for the next two months. However, the final 2 shipments weren't as exciting - one was all milk or dark chocolate with pieces of nuts mixed in and the other was all milk or dark chocolate with pieces of toffee mixed in. It got boring fast and we didn't eat most of it. Don't get me wrong, they were all good, but I was just hoping for more variety.
It was okay!
Puddles027 | College Station, TX
My husband got me this for my birthday because I LOVE chocolate! My 1st moth I received Turtles (in dark, white & milk) they were GREAT! Second month I received some sort of cremes (mind you they are not my favorite) and these were not something I liked so I brought them to work and other people seemed to like them. The 3rd and final month came when I was traveling for work so I didn't get to try them but they were truffles and they aren't something I enjoy usually. Maybe other months would have been more to my liking.
Best Gift Ever
teghep | Tuftonboro, NH
My daughter has loved getting such yummy chocolate in the mail every three months. She forgets it is coming and then, Surprise! again.
So good I gained 10 pounds!
Kimmy | Kyle, TX
At first I thought I'd share my gift. That went out the window once I tasted these chocolates. This gift should come with a free gym membership!
Highest Quality
Products Every Time.
Get the Lowest Price
Guaranteed!
close
Your Personalized Gift Announcement
Gift card measures a full 6" x 4 1/2" and arrives by mail in an envelope addressed to your recipient.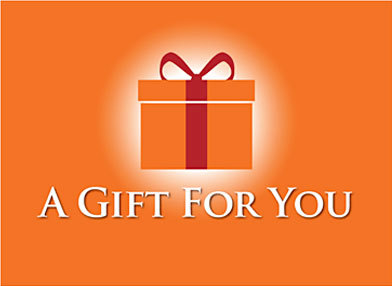 (front)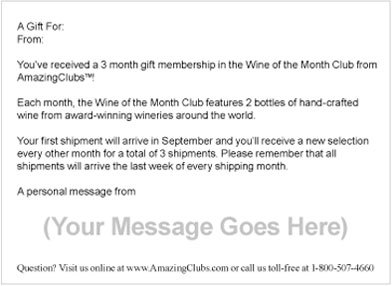 (back)
back to top