Independently Rated #1 for Seven Years!
Each month we'll deliver a new and different selection of premium, exotic flowers express-shipped from our award-winning growers around the world and delivered in specialty packaging to insure maximum freshness and unsurpassed longevity. Our fresh-cut offerings have featured lillies, orchids, birds of paradise and more and each delivery is covered by our unbeatable "They'll Love It!" Guarantee!
Personalized Gift Announcement
You can choose to send a gift announcement by mail or email or you can print it from your computer for the ultimate in last-minute gift giving! Your gift announcement will include your personal message, details for your recipient about their gift membership, and their delivery schedule. View a sample gift announcement
Flower Lover's Newsletter
Each monthly delivery includes our informative flower lover's newsletter, The Petal Express, with information about our monthly selections, fun flower facts, profiles of our growers, and more!
FREE SHIPPING Every Month!
As Featured On...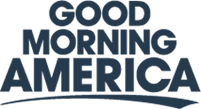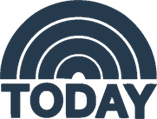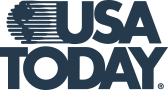 As Featured On...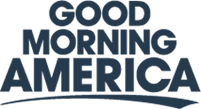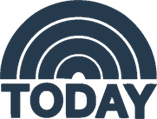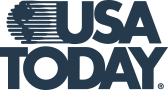 Customer Reviews
Customer Reviews
---
Wonderful gift
G A | Fort Collins, CO
My sister and I got our mom the monthly flower delivery and she raves about how beautiful the flowers are each month. I don't get to see them in person because I live in another state but it sounds like they last quite awhile and are packaged very well.
Great Gift for Mom
Great Gift | Staunton, VA
My step mother loves these flowers. They are unusual and very beautiful. The unique arrangement from the first delivery left her looking forward to her next one.
Beautiful! Long lasting!
Momamiatx | austin, TX
My sister gave me 3-months of fresh flowers. The first month were gorgeous tropical flowers that lasted for weeks! This month are exotic flowers that I can't wait to see open. What a treat to have unusual flowers each month! I totally recommend these!
More than pleased!
Cammi | Hoboken, NJ
I happened to be visiting my mom during May when her flowers arrived and got to see the quality firsthand. Since gifts of flowers is usually never seen by the purchaser I would never have known had I not been there to see it myself. A+ rating!
Awesome gift
Maurie | Sarasota, FL
I bought a 3 month subscription for my sister for mother's day. She called every month to thank me for the beautiful flowers.
Very good
Tess | Atlanta, GA
I was very excited about giving my mother 3 months of flowers. They were pretty and she is happy.
PET OWNERS BEWARE
keileya | Baltimore, MD
This club does not screen the plants they send for pet toxicity. The one and only shipment we received would have killed our cat who chews on everything if we didn't make a habit of checking every plant that comes into the house against a toxicity list.
Beautiful flowers
Danni | Charlotte, NC
This was a Christmas gift for our daughter-in-law who loves fresh flowers.
Fresh flowers
Jlove2 | Boston, MA
I ordered a 3 month Flower of the Month gift for my mother for Christmas. The first bouquet was wonderful. The second bouquet that arrived last night was just as good. I would recommend this club.
Okay...
melissav | Wilmington, DE
My husband purchased the 6 month flower club for me as a Mother's Day gift. The first three months were beautiful and I was not disappointed. The fourth month the flowers were literally ugly - with a black fur on them. They never opened. I called and Amazing Clubs extended my membership for an extra month.
Impossible to shop for your in laws??
Annette | Citrus Heights, CA
This is such a perfect gift. I ordered this for my mother and father in law last February. The flowers always arrived on time and fresh as they are sent in a cooling package. The first few months I asked my mother in law to send me a picture of the flowers she received and was shocked at what a huge, beautiful arrangement they were. Flower arrangements like this would easily cost $60 and up and a local flower shop. Last month she also commented that the shipment actually came from Hawaii. Being able to pay monthly makes it so affordable to me. I'm reaching the end of my 12 month membership now, so I just ordered the bagel and jelly club for them for a Christmas gift.
Flower of the month
Annie | Phoenix, AZ
I purchased this for my mother and every month the flowers arrived fresh - even in the summer heat!.
Impressed with customer service
Tammy G. | Glendale, CA
The true measure of a company is customer service and Amazing Clubs excels at taking care of their customers. I am a longtime buyer of their products and have always been happy.
Fresh Variety of Flowers
ErmaDear | Herndon, VA
I gifted my sister (variety club) & one of my daughters with this club. They said the flowers were fresh & arrived with a nice grouping that made up well into an arrangement. The stem count wasn't high based on the pictures they sent me but considering they're shipped - the count was reasonable. I don't live close enough to pop into the grocery & drop off flowers - this is an affordable alternative.
Nice Arrangements
katie | Southampton, NY
My daughter bought me the Flower of the Month arrangements for Mother's Day this year. My first 2 arrangements were lovely and lasted for almost 2 weeks. Can't wait for #3.
Highest Quality
Products Every Time.
Get the Lowest Price
Guaranteed!
close
Your Personalized Gift Announcement
Gift card measures a full 6" x 4 1/2" and arrives by mail in an envelope addressed to your recipient.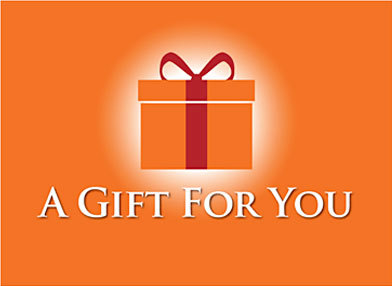 (front)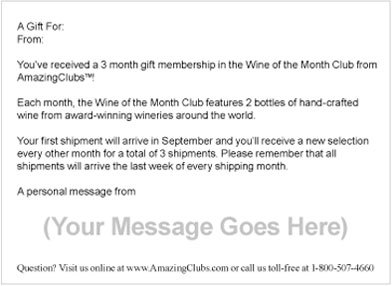 (back)
back to top