Independently Rated #1 for Seven Years!
Each month we'll deliver a new and different selection of premium, exotic flowers express-shipped from our award-winning growers around the world and delivered in specialty packaging to insure maximum freshness and unsurpassed longevity. Our fresh-cut offerings have featured lillies, orchids, birds of paradise and more and each delivery is covered by our unbeatable "They'll Love It!" Guarantee!
Personalized Gift Announcement
You can choose to send a gift announcement by mail or email or you can print it from your computer for the ultimate in last-minute gift giving! Your gift announcement will include your personal message, details for your recipient about their gift membership, and their delivery schedule. View a sample gift announcement
Flower Lover's Newsletter
Each monthly delivery includes our informative flower lover's newsletter, The Petal Express, with information about our monthly selections, fun flower facts, profiles of our growers, and more!
FREE SHIPPING Every Month!
As Featured On...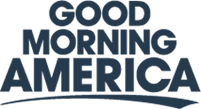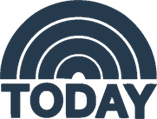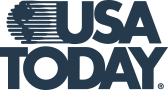 As Featured On...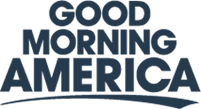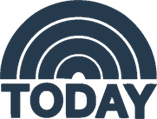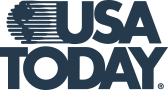 Customer Reviews
Customer Reviews
---
Wonderful gift
G A | Fort Collins, CO
My sister and I got our mom the monthly flower delivery and she raves about how beautiful the flowers are each month. I don't get to see them in person because I live in another state but it sounds like they last quite awhile and are packaged very well.
Great Gift for Mom
Great Gift | Staunton, VA
My step mother loves these flowers. They are unusual and very beautiful. The unique arrangement from the first delivery left her looking forward to her next one.
Beautiful! Long lasting!
Momamiatx | austin, TX
My sister gave me 3-months of fresh flowers. The first month were gorgeous tropical flowers that lasted for weeks! This month are exotic flowers that I can't wait to see open. What a treat to have unusual flowers each month! I totally recommend these!
Impossible to shop for your in laws??
Annette | Citrus Heights, CA
This is such a perfect gift. I ordered this for my mother and father in law last February. The flowers always arrived on time and fresh as they are sent in a cooling package. The first few months I asked my mother in law to send me a picture of the flowers she received and was shocked at what a huge, beautiful arrangement they were. Flower arrangements like this would easily cost $60 and up and a local flower shop. Last month she also commented that the shipment actually came from Hawaii. Being able to pay monthly makes it so affordable to me. I'm reaching the end of my 12 month membership now, so I just ordered the bagel and jelly club for them for a Christmas gift.
Fresh Variety of Flowers
ErmaDear | Herndon, VA
I gifted my sister (variety club) & one of my daughters with this club. They said the flowers were fresh & arrived with a nice grouping that made up well into an arrangement. The stem count wasn't high based on the pictures they sent me but considering they're shipped - the count was reasonable. I don't live close enough to pop into the grocery & drop off flowers - this is an affordable alternative.
Birthday gift
JayMarEd | Silverdale, WA
I ordered a 3 month floral arrangement for my daughter-in-law. The first one just arrived and she is delighted. She sent me a picture taken with her I-phone, and they are truly lovely. The were delivered early, but that was my fault.
Flower Fun
jacobs | Hobe Sound, FL
My son has given me this gift for a few years now. I always enjoy seeing what I have to work with. This time it was sunflowers, red roses,yellow pompoms and other fillers. I enjoyed arranging the flowers after one night refreshing in cool water. I was pleased with the results...but the roses lasted only one day...kind of disappointing. The rest of the fall arrangement lasted almost a week.
Floral Surprise
Nittany | White Plains, NY
I received my quarterly flower gift exactly on time. It's great to receive a different flower arrangement each time.
Good, make that great decision
Happy Gifter 32 | Centennial , CO
I purchased the 3 month club for my Mom's birthday and am so happy I did. Every bouquet was delivered on time and was full of high quality, beautiful, healthy and strong flowers. My Mom even moved during her membership and calling to make the address change was a breeze. I will definitely be ordering again.
Flower club
Sraneyjr | Arlington, TN
Flowers have arrived timely and fresh.
Fresh Flowers are a Treat!
Diana | Seattle, WA
Everytime I received a box of flowers I was pleasantly surprised and felt spoiled! The timing was usually spot-on, arriving just before I was entertaining or when my store bought bouquet was wilting. Some bouquets lasted two weeks and others only 4-5 days, the longer lasting flowers are the BEST!
Impressive to say the least!
Sandy 1971 | Jackson Hole, WY
Received this as a Mother's Day gift from my son and I've been pleasantly surprised. Each delivery has been quite large and very fresh - much fresher than other flowers I've received. Flowers last a long time and are beautiful.
They look very nice in our office
GreggMD | Boston, MA
I'm a doctor and I got tired of sending someone out for flowers all the time. We have these delivered to our office and they're very nice - especially for the price. Much better than what I would get locally. They also arrive very fresh. They seem to last about a week which is very good in an office environment.
Good flowers if you don't have time to go to the florist
MonteJ | Omaha, NE
First of all, I've always believed that we should support our local businesses. And that includes florists. If you absolutely can't do that, then this is a good idea for a gift. My son bought it for me and I've enjoyed it but I will ask him to shop local next time.
Very pretty flowers
MarianneTX | Buda, TX
I've been a member for several years. The flowers are beautiful. Even the box they arrive in is beautiful. Before this I belonged to the same club from one of the huge flower companies and this one is so much better. Twice as many flowers at least. Customer service has always been helpful.
Highest Quality
Products Every Time.
Get the Lowest Price
Guaranteed!
close
Your Personalized Gift Announcement
Gift card measures a full 6" x 4 1/2" and arrives by mail in an envelope addressed to your recipient.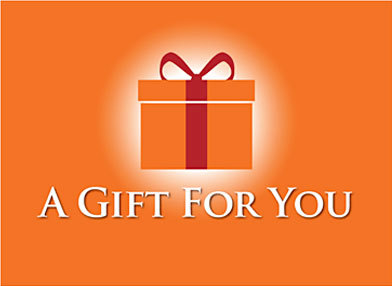 (front)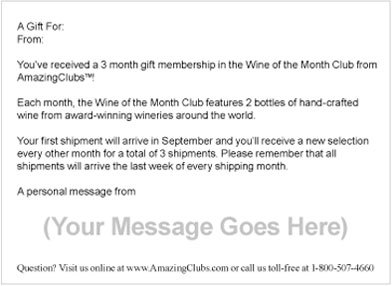 (back)
back to top