#1 Rated Wine Club 7 Years in a Row! As seen in the Wall Street Journal.
Each month we'll deliver 2 full-sized bottles of hard-to-find, premium wines from award-winning and boutique wineries around the world. We feature two different wineries every month, one bottle from each winery, and you can choose between red wine, white wine, or a bottle of each. Every wine we deliver has been highly-rated by our independent advisory board of wine professionals and each monthly delivery is covered by our unbeatable "They'll Love It!" Guarantee!
Personalized Gift Announcement
You can choose to send a gift announcement by mail or email or you can print it from your computer for the ultimate in last-minute gift giving! Your gift announcement will include your personal message, details for your recipient about their gift membership, and their delivery schedule. View a sample gift announcement
Wine Lover's Newsletter
Each monthly delivery includes our informative wine lover's newsletter, A Bunch of Grapes, with information about our monthly selections, winemaker profiles, tasting notes, histories of our featured wineries, and more!
FREE SHIPPING Every Month!
As Featured On...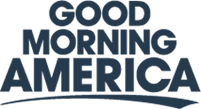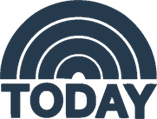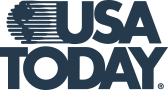 As Featured On...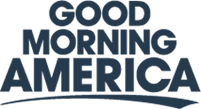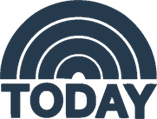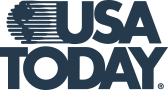 Customer Reviews
Customer Reviews
---
Kudos to Amazing Clubs!
Catherine F. | Tolani Lake, AZ
We live in a small town where we don't have access to a great wine shop and over the lest several years I've joined four different wine clubs looking for a reliable source of quality wines. I've made my choice. I think some people might assume that because Amazing Clubs is a big company, their wine selections might be less unique or not as special but, in my experience, the exact opposite is true. Compared to the smaller, wine-only clubs, the wines from Amazing Clubs have been more interesting and from much more diverse geographic regions. The wines are just better, to be blunt. I just received my 10th shipment and I have yet to receive a bottle my husband and I didn't enjoy. Kudos to Amazing Clubs and I plan on being a member for a long time!
3rd Year Sending To My Parents
MM | Blaine, WA
My parents are very into their wines and this is the third year I'll be using Amazing Clubs for their Christmas gift. They look forward to each delivery and never fail to call and thank me for the gift.
Excellent wines from all over the world
Sarah B. | Scottsdale, AZ
I've belonged to several "wine of the month clubs" over the years and this one is my favorite. It's obvious that they know their wines and I've received very nice bottles from all over the world. The newsletter is also quite nice - well written and informative and I look forward to reading it every month. Nice gift for wine lovers.
Fun gift from my daughter
P. Rosewood | Seal Beach, CA
Received the wine club as an anniversary gift from my daughter to my husband and I. To be honest, I've always been a little suspicious of the various wine clubs but I've been pleasantly surprised so far. The wines have all been very good and we're enjoying the experience more than we thought we would. We specially enjoy the club newsletter which is informative and well-written.
Great
Rosalie | Staten Island , NY
I received a year of wine as a gift. I have not gotten a bad bottle of wine. Love It so I ordered another year. Rosalie
Great gift! My wife is thrilled!
Tom in Beacon Hill | Boston, MA
First time buyer and it's a hit so far. My wife is thrilled with the wine and I'm thrilled that she's thrilled. Delivery was on time. Presentation with the club newsletter is very nice. Customer service has been excellent. 5 stars.
Frozen wine but good customer service
Rachel W | Madison, WI
My 3rd shipment (out of 12) arrived during a severe cold front (it was -14 degrees last night here in Wisconsin) and the wine bottles got so cold they froze and popped their corks. Not a great way to start but customer service was helpful and extended my membership by a month so all's well. Looking forward to more wine in the warmer months!

Response from Amazing Clubs We're so sorry, Rachel! We're experts in shipping in all kinds of weather but this record-breaking winter has been challenging and we feel terrible that your order didn't arrive in perfect condition. I do see that we've extended your membership with a free replacement shipment and we really appreciate the opportunity to make you a happy customer!
Recommend
Michgut12 | San Antonio , TX
Absolutely the best!!!!!
My favorite gift ever!
NurseRenee | Lockport, NY
My sister gave me the wine of the month club for my 50th Birthday. I love wine. I love shopping for wine. I love reading about wine. My sister? Not so much. I didn't have high expectations for this gift, to be honest. I have received 3 shipments thus far and can tell you that I am WOWED by the fantastic wines I received. I love the email that gives me a heads up on what is coming. I love the newsletter that tells me about the wines selected, the region they came from, and the food pairing suggestions. I have enjoyed this gift so much. Every time I receive a shipment, I thank my sister again. Today, I enrolled my husband in the beer of the month club. I am certain that if I am so happy with the wine selections, he will be thrilled to receive 12 microbrews a month. I can't wait to see what he gets!
Too much white wine
Not Happy | Pittsburgh, PA
Received this as a gift from by sister. Evidently, when buying this club you can choose red wine, white wine, or both. My sister chose white wine when I prefer red and I suffered through 4 of 12 shipments before I noticed in the newsletter that I could call customer service and change my membership to red wine. The company should make it much more obvious that customers have this option so that people get the wine they really want! When I called them they apologized but did not offer me anything else for my trouble!

Response from Amazing Clubs We're sorry you're not having a perfect experience! Yes, your sister signed you up for an all-white membership when we also offer all-red wine and red/white memberships. We're sorry this happened to you and wish we could help further. We do include information about your club options in every delivery and we apologize if you didn't see it. We're glad you noticed and made the change for your remaining shipments and we hope you enjoy your red wines!
Highest Quality
Products Every Time.
Get the Lowest Price
Guaranteed!
Slide left to
compare our
competitors.
Customer service 7 days a week?
'They'll Love It' guarantee?
Over 10 years experience?
Free Shipping?
Rated #1 by Top Ten Reviews?
Guaranteed lowest price?

Wine Of The Month Club.com
close
Your Personalized Gift Announcement
Gift card measures a full 6" x 4 1/2" and arrives by mail in an envelope addressed to your recipient.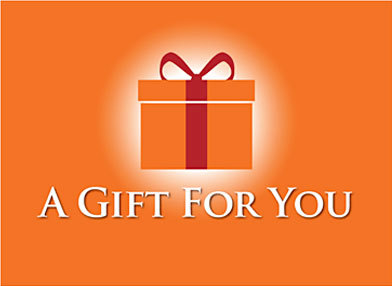 (front)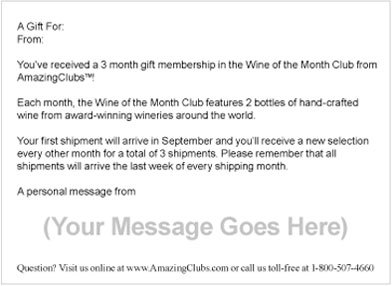 (back)
back to top