#1 Rated Coffee Club 7 Years in a Row!
Every month we'll deliver a selection of premium,freshly-roasted coffees made with only 100% Arabica beans shipped fresh from boutique and award-winning growers and roasters around the world. Each shipment includes two new and different varieties - each from a different geographic region - and each weighing a generous 12 ounces (that's more than 60 cups of coffee every month). Even better, every coffee we deliver is covered by our unbeatable "They'll Love It!" Guarantee!
Personalized Gift Announcement
You can choose to send a gift announcement by mail or email or you can print it from your computer for the ultimate in last-minute gift giving! Your gift announcement will include your personal message, details for your recipient about their gift membership, and their delivery schedule. View a sample gift announcement
Coffee Lover's Newsletter
Each monthly delivery includes our informative coffee lover's newsletter, The Daily Grind, with information about our monthly selections, fun coffee facts, brewing recommendations, and more!
FREE SHIPPING Every Month!
As Featured On...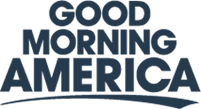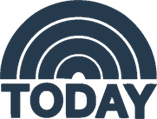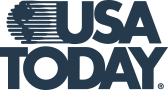 As Featured On...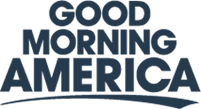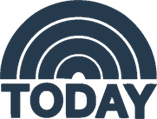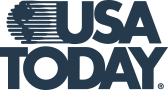 Customer Reviews
Customer Reviews
---
My favorite gift of the year!
Gil B. | Seattle, WA
This was an anniversary gift from my wife and, hands down, this has been my favorite gift in a LONG time. The deliveries arrive every month, always on time, and the coffees are incredible - 2 different selections every month from 2 different coffee growing regions around the world. The selections are generous in size (there are 3 coffee drinkers in my household and deliveries last us all month) and the coffee club newsletter - The Daily Grind - is a fun addition. I highly recommend this gift!
I almost never write reviews...
Fancy Nancy | Dover, DE
I almost never write reviews but my father has been so happy with this gift I wanted to share. He calls me every single month when his shipment arrives and he's always excited. My Dad's a bit of a coffee snob so I know the quality must be really good for him to rave like he does. Thanks for making gift giving so easy!
Best coffees ever!
Mike the coffee guy | Hoboken, NJ
Hands down the best coffee I've ever tasted. Great gift for coffee lovers!
Awesome customer service!
Elizabeth | Louisville , KY
My boyfriend loves the coffe he receives! Since we're in college I've had to change the address the coffee is sent to. Its quick and easy over the phone and he customer service reps are always nice and helpful!
Excellent coffee. Excellent Gift.
LadyLee | Twin Falls, ID
This was my Christmas present from my daughter and son-in-law last year and I have enjoyed it very much. Great coffees and more than enough to last the month. I'll be dropping a hint for this Christmas!
Returning customer of many years
Lakesnow | Webster, NY
I've gotten this for my wife for a number of years. Always a nice blend of coffee and choices from around the world that we don't have a chance to enjoy locally. I'm not much of a coffee drinker so a 3 month, every other month order can last us into the fall with another re-order around Christmas. It's the gift that keeps on giving the whole year...
Great Customer Service!
Adam G | Tulsa, OK
Our last shipment got lost in the mail and all it took was one call to their 800 number to solve the problem and get a replacement shipment set up. Coffee has been great so far too!
Good coffee. Too much for one person.
Dan J. | Memphis, TN
They deliver 2 selections of coffee every month and it's way too much for a single person. They suggested I switch to every-other-month shipping and freeze the extra bag for the next month. I wish they could deliver one bag for twice as many months but they won't do that.
Why not flavored coffee?
L. Allen | Sharon, MA
The people who decide on the coffees must not enjoy flavored coffees because I haven't received one all year. When I called they told me that they don't do flavored coffees almost like flavored coffees aren't "high end" enough for them.
Delicous
D. Wilson | Oak Harbor, WA
Really good coffee and lots of it. My sister and I share this membership and there is more than enough coffee every month for both of us.
The newsletter is great.
Susan Silvestri | Oak Park, IL
Love the coffees but what really makes the gift is the newsletter. The coffees are from different geographical areas and getting to read and learn about the countries and people who grow the coffee is my favorite part.
Coffee club review
Wendy F. | Scottsdale, AZ
Great gift from my parents last year. Two different coffees every month and more than enough for my hubby and I to enjoy all month long. I especially like that they feature coffees from different geographic regions and the included newsletter with information about each coffee.
I'll order again!
J. Bradford | New York, NY
I used Amazing Clubs for my holiday gifts this year and they were all a hit! My father loves his coffee subscription and has already hinted that he wants the same gift next year. Can't do better than that!
Satisfied
Bobby L | Thorndale, TX
I got the coffee club as a gift from my wife. The coffee has been very good and every delivery has arrived on time. I would recommend this gift to others.
Ridiculous that they don't offer decaffeinated coffees
Will F. G. | Fallon, NV
Got this as a gift last Christmas and called to request decaffeinated coffee. Turns out they don;t offer decaf AT ALL. If you get the club and you drink decaf, well, that's just too bad for you. Complete waste of what could have been a nice gift.
Highest Quality
Products Every Time.
Get the Lowest Price
Guaranteed!
Slide left to
compare our
competitors.
Customer service 7 days a week?
'They'll Love It' guarantee?
Over 10 years experience?
Free Shipping?
Quantity Delivered?
Rated #1 by Top Ten Reviews?
Guaranteed lowest price?

close
Your Personalized Gift Announcement
Gift card measures a full 6" x 4 1/2" and arrives by mail in an envelope addressed to your recipient.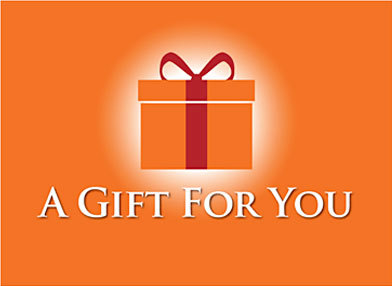 (front)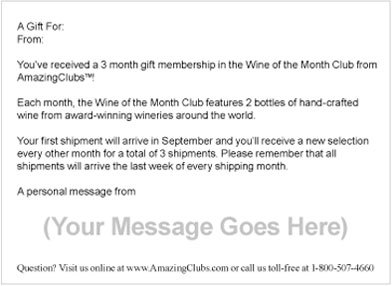 (back)
back to top