Tea of the Month Club
(29 reviews)
Free Shipping
in the continental U.S.
#1 Rated Tea Club Seven Years in a Row! As seen in the Wall Street Journal.
Every month we'll deliver a delicious selection of limited-availability, hand-crafted teas made with only premium leaves from boutique growers around the world. Each shipment includes two new and unique varieties (20 tea bags of each - twice as much as you get from other clubs) and each monthly delivery is covered by our unbeatable "They'll Love It!" Guarantee!
Personalized Gift Announcement
You can choose to send a gift announcement by mail or email or you can print it from your computer for the ultimate in last-minute gift giving! Your gift announcement will include your personal message, details for your recipient about their gift membership, and their delivery schedule. View a sample gift announcement
Tea Lover's Newsletter
Each monthly delivery includes our informative tea lover's newsletter, The Tea Times, with information about our monthly selections, fun tea facts, steeping recommendations, and more!
FREE SHIPPING Every Month!
As Featured On...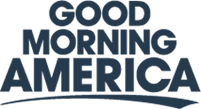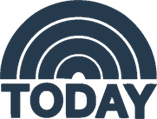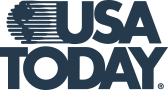 As Featured On...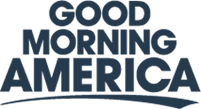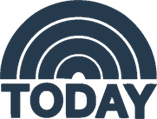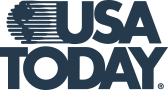 Customer Reviews
Customer Reviews
---
Very pleased with my gift!
Denise R. | Santa Monica, CA
My sister worked in London for most of her life and developed a serious tea habit. Last year I surprised her with a membership to the tea of the month club and I've been very happy with her response. Every month she calls to thank me and to compliment my gift and tell me about the tea she's receiving. According to her, the tea is some of the best she's ever had and it makes me feel good that she's enjoying my gift. I HIGHLY recommend Amazing Clubs and the tea of the month club!
Impressive customer service!
Gordon B. | Las Vegas, NV
I try to only do business with companies that offer superior customer service and Amazing Clubs is exactly that kind of company. I sent my parents a subscription to the tea club from their website and when the first delivery arrived, my 89 year old father called into customer service with some questions. The young woman who answered the phone was patient and helpful and spent at least 10 minutes on the phone with my Dad answering his questions and making him feel good about his gift. That's the kind of customer service I appreciate and I will continue to order products from Amazing Clubs.
Quality Tea
Christine | Olathe, KS
I want to say, first of all, that you do indeed get 40 bags of tea per month, 20 x 2 types. Another reviewer said 12 and that had me confused. The FAQ is accurate! :) The tea is very, very good. The flavors are bold without being overpowering, something that can easily happen, for instance, with the "very berry" tea that came the first month. When I saw the label proclaiming "a mix of blueberry and blackberry" I was prepared to be overwhelmed but delighted to find a perfect balance of potency and flavor. The peppermint chamomile wasn't quite as good -- it was slightly weaker and I ended up using 2 bags per cup to get a really good cup of tea -- but both teas from December were wonderful. I can't choose between them.
So far so good...
Davis P. | Atlanta, GA
Got this as a Christmas present and received my first shipment today, so this is just an initial reaction. The teas smell great and brew a nice cup. They're well-balanced and the flavors don't overwhelm the subtle qualities of the tea which is a hallmark of a quality tea. As I said, I have only received one shipment so far but so far so good!
Tea of the month club
Tea Bob | San Francisco, CA
Received this from my daughters for Father's Day. The teas arrive every month and are well-presented. I've enjoyed the variety of flavors and styles so far and I think the teas are well above average. Certainly better than any of the mass-market teas you'd find at the grocery store. I'm only two months into a twelve month membership but I'm pleased with the experience so far and I would recommend this as a gift for others.
Loving it every month!
Glenn V. | Philadelphia, PA
Nothing like getting a new delivery every month of delicious tea! My wife and I share this gift and there is more than enough for both of us. Highly recommended!
If you love tea...
Diedre H. | Phoenix, AZ
If you love tea... you will love this gift! I have referred my friends and family to Amazing Clubs and will continue to do so.
5 year member of the tea club
Kathy | Seattle, WA
I've been drinking tea all of my life and I can honestly say that these are the best teas I've ever had. My husband first gave me this gift for Christmas 5 years ago and we've renewed every year since. The tea is well packaged, always on time, and of very high quality. You receive two different varieties every month and 20 bags of each. Customer service is also very good.
Awesome!
Janie D. | Austin, TX
I love a good cup of tea and the teas I'm receiving are excellent. I would recommend Amazing Clubs to other tea lovers!
Surprised at how much I'm enjoying it!
Craig G. | Stamford, CT
I've never been a tea drinker but my wife is. In the hopes of converting me from my coffee habit, she sent me the tea club for my birthday and I agreed to try drinking tea for 6 months. I have to be honest and say that I'm really enjoying it. The teas are delicious and they send a wide variety of flavors. I can't guarantee that I'm off of my coffee for good but I can now enjoy a cup of tea with my wife and that makes us both happy!
Highest Quality
Products Every Time.
Get the Lowest Price
Guaranteed!
close
Your Personalized Gift Announcement
Gift card measures a full 6" x 4 1/2" and arrives by mail in an envelope addressed to your recipient.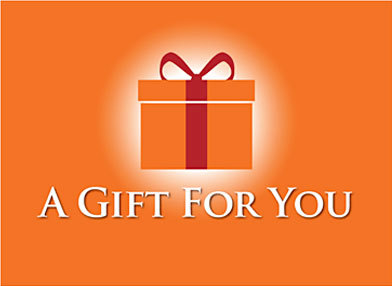 (front)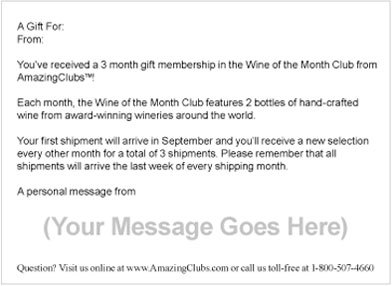 (back)
back to top