Independently Rated #1 for Seven Years!
Each month we'll deliver a unique selection of hard-to-find, perfectly-aged cigars from specialty tobacco growers around the world. Each shipment includes five new and different varieties hand-rolled from only the finest, premium tobacco leaves and each monthly delivery is covered by our unbeatable "They'll Love It!" Guarantee!
Personalized Gift Announcement
You can choose to send a gift announcement by mail or email or you can print it from your computer for the ultimate in last-minute gift giving! Your gift announcement will include your personal message, details for your recipient about their gift membership, and their delivery schedule. View a sample gift announcement
Cigar Lover's Newsletter
Each monthly delivery includes our informative cigar lover's newsletter, Tobacco Road, with information about our monthly selections, fun cigar facts and more!
FREE SHIPPING Every Month!
As Featured On...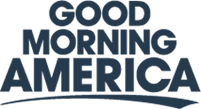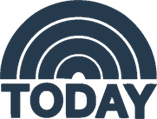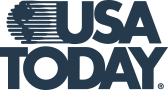 As Featured On...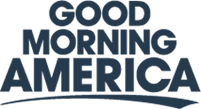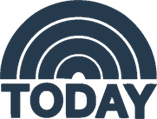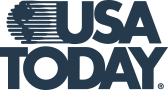 Customer Reviews
Customer Reviews
---
Perfect Cigars Every Time
Amidor | Seattle, WA
I just received my second shipment and I'm impressed. I especially like the fact that they ship with a Boveda humidity pack so the cigars don't dry out during shipping. Other clubs don't do that and it makes a huge difference. A+ on every level for Amazing Clubs.
Great Gift - Great Quality
70weeksdj | Fort Worth, TX
I received this as a gift from a family member. It turned out to be awesome! The variety and quality was superb. I would definitely recommend this idea to another family member... Or anyone else that wants to get me one. All kidding aside, this would make a great gift for those that are interested in expanding their cigar aficionado skills!
Really nice
LovesCigars | Minneapolis, MN
Good quality and selection of cigars that I hadn't had before. The price of the club broken down to per cigar really was a savings. And I didnt even have to leave the house!
Nice Variety
RunnerNole | Royal Palm Beach, FL
I purchased this as a gift for my husband, and he has been very pleased with the cigars. He is just learning more about what types he enjoys, so this gave him the opportunity to try them and to read about each and become more educated.
best birthday present
Jriley16 | Clarksville, TN
Got this as a gift for my 22nd birthday and absolutely loved it! Can't go wrong with a gift of the month club.
AWESOME
MDHartman | Keller, TX
I got the cigar of the month club for my dad. He not only loved it, he told me it is the best gift he ever received! It was a great value too. I would recommend this to anyone who has a cigar lover in the family.
Cigar of the Month
Angie W | Miami Beach, FL
I have given this gift to my dad 2 times a year (Fathers Day and Christmas) for several years now. He loves when he receives his cigars every time and my mom says he smokes them right away. She said he is always excited when he receives them in the mail as well. I continue to ask my mom if I should still give the gift to him and she says ABSOLUTELY!!!
Great gift!
Sissy | New York, NY
Bought this for my brother who has everything. He enjoys the occasional cigar and I thought this would expose him to a variety and maybe some he hadn't tried. He really loved his gift and am thinking of repeating the same gift for Christmas.
Good Cigars - Not Possible to Re-Order
JasonB | Nashville, TN
Cigars have been very good so far - a wide variety and better quality than I would have expected from a "club". One of the cigars from last month was actually very, very good so I called to re-order. The customer service rep told me they didn't have any more in stock. It would be nice if they kept more in stock for customers who wanted to order more of a specific cigar from the club. 3 stars because of that.
My Husband Loves This Gift!
KathyW | San Antonio, TX
Last year my daughter sent me the wine of the month club from Amazing Clubs for my birthday and I really enjoyed it. So much so that I decided to order a cigar club membership for my husband as a surprise. It's been a few months now and my husband is really enjoying his cigars. he takes them to his monthly poker game and shares them with his friends. He's hard to buy for so I'm glad to have found this gift. Five stars!
Good cigars. Worth the money.
Mayo77 | Newark, NJ
I've been a member for a couple years now. The cigars are generally above average quality and they do a real good job of sending different sizes and styles every month. You should really have a humidor to store them as five cigars is going to last you awhile.
Nice gift - Good service - Recommended
KJ50 | Custer, WA
This was a gift from my brother-in-law for my 50th birthday last year. He's a more experienced cigar smoker than I am - I'm really a beginner - and he wanted to introduce me to a wide variety of cigars. I'll admit that I was skeptical of being a member of a "club" at first. I guess it seemed a little too cute for it's own good. But I'll admit that I was wrong. I've received 10 shipments now (out of 12 total) and I can honestly say that I've enjoyed this gift more than any other I've received in recent memory. I've also been impressed by the customer service I've received from Amazing Clubs. Last winter I had a shipment go missing in a big snowstorm. UPS said that they had delivered the package but it was nowhere to be found. One quick call to Amazing Clubs and they were happy to take care of me. I'm old-school and great customer service goes a long way with me these days. The only downside to this gift? It ends in 2 more months. Good thing I have another birthday coming up!
Big hit with my father!
Smokinjoe72 | Memphis, TN
This was a gift for my father for Fathers Day last year. He really enjoyed the cigars he got and, at least to me, it seemed like a good value for what he got. He's hard to buy for so this was perfect.
My dad's favorite gift
HowardH52 | Charlotte, NC
I don't know anything about cigars but my dad says they're great. Customer service has been helpful when I called them with a small issue. I get an email every month when the shipment goes out. The price was very good.
Good, quality cigars.
JKD | Torrance, CA
This was my Christmas gift last year and it's been WAY beyond what I expected. The cigars have all been high quality (especially for the price) and I've received some very interesting selections. Every month I get a "newsletter" that gives me some background on the cigars and other information. It's well-written and I've enjoyed reading it.
Highest Quality
Products Every Time.
Get the Lowest Price
Guaranteed!
close
Your Personalized Gift Announcement
Gift card measures a full 6" x 4 1/2" and arrives by mail in an envelope addressed to your recipient.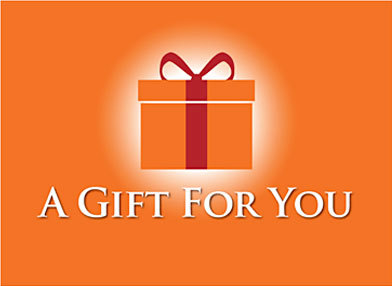 (front)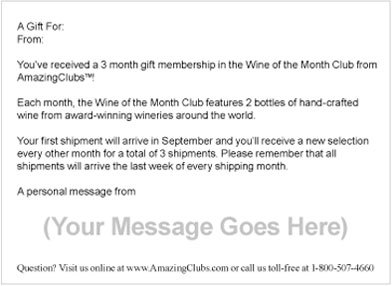 (back)
back to top